Luneta Ice Cream gives Pinoys in Europe a sweet taste of home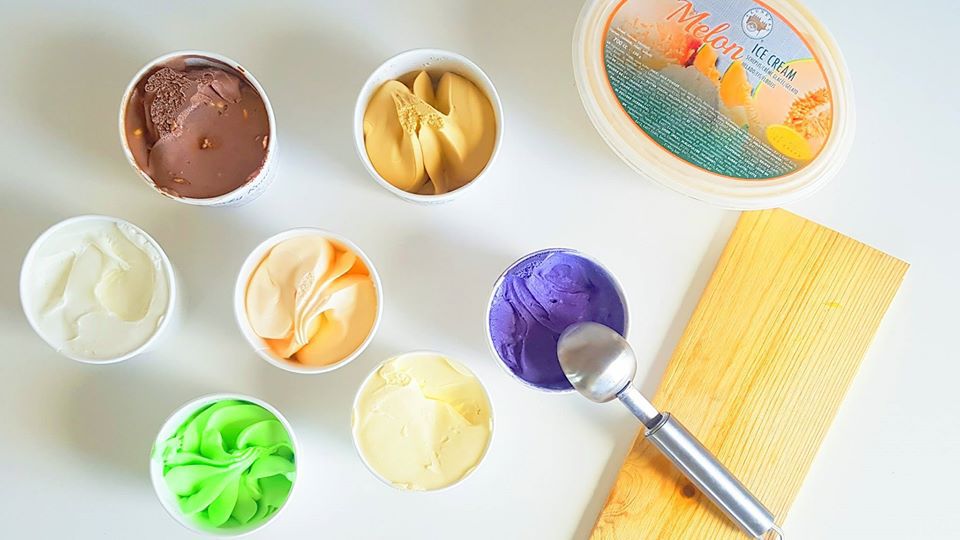 Luneta Ice Cream, a Dutch company with Filipino roots based in Hoofddorp, The Netherlands, is giving overseas Pinoys in Europe a sweet taste of home.
The Pinoy-taste in ice cream is becoming more and more popular in the Netherlands and is already available in Belgium, United Kingdom, Denmark, Norway, Finland, Lithuania, and Sweden!
The memories of summers in the Philippines are what inspired the couple Dennis Rogacion and Rhea Topacio to come up with a line of artisan ice cream and called it after the Luneta, also known as Rizal Park, a historical park located in the heart of Manila and famous for a perfect destination for family days, weekend hangouts, and couple budget dating. Luneta is a free park that has colorful fountain shows every night. Around the area are free museums where you can visit while appreciating Pinoy culture.
"We want to offer everyone, Filipinos and Europeans alike, the kind of food that makes someone feel good. Our products give you that cozy feeling, whether you are having a bad day or enjoying a good time. For our Filipino customers, it gives them a sense of being home, a reminder of how home tastes like." says Rogacion.
With flavors such as ube (purple yam) and Philippine mango macapuno (coconut), Kapeng Barako (coffee), Pandan, Rocky Road, Classic Vanilla, Halo-halo, Banana, Melon and Lychee, and Pineapple, Luneta Ice Cream not only arouses your appetite but also reminds one of the beautiful time of growing up in the Philippines.
"Our ice creams are made with no additional artificial emulsifiers or stabilizers. Most flavors are hard to find and some are even unique to the European palate. You could say that this is our way of introducing the goodness of Filipino food to the Europeans albeit in a very sweet way," says Topacio.

The Filipino couple makes sure that the Luneta Ice Cream is visible in every food festival in The Netherlands to make it more accessible to the public.
"We want to promote Filipino cuisine to other nationalities apart from the Filipinos through our product. The Dutch are willing to try new things. This is good for the whole Filipino community because it makes us proud of our heritage," says Rogacion in an interview with ABS-CBN.
The home-made Luneta Ice Cream is already making its name in the competitive ice cream market with Luneta Ice Cream grabbing two National Prizes – the 2020 Food Truck of the Year Award (Ice Cream category) and Gold Award for excellence in product and service at the De Nederlandse HORECA (Hotels, Restaurants, and Café) Prijzen.
The Pinoy ice cream is available in the biggest Asian supermarket in the Netherlands. After expanding outside The Netherlands, Topacio and Rogacion want to be present in Middle East and to be available in many countries where Filipinos are scattered and to bring it back where it should have started.
"Love and passion in what you do. Maintain, and eventually develop, your unique selling proposition. Have a realizable vision. Empathize with your customers—bring them happiness, not just a product. Plan with a balanced, idealistic but realistic mind. Think outside the box. Deliver beyond what is expected. Life lessons talaga ito, ever since," says Topacio as she shares her most valuable lesson.
If you want to get a sweet taste of home, Luneta Ice Cream will be at Puremarkt Park Frankendael Amsterdam on April 26th to August 30th. And on June 14th, Luneta Ice Cream Foodtruck is coming again to Antwerp for the Festivals of the Philippines-Independence Day Celebration. Visit them and enjoy Luneta Ice Cream's Unique Filipino and Asian Ice Creams, Gluten-free, lactose-free and vegetarian Sorbet, and the very colorful and special Halo-halo.
Pinoy Halo-Halo made it to the list Most Popular Asian Desserts of Taste Atlas with a mix of white and red beans, nata de coco, kaong, Jack fruit, banana and milk. Watch how Rogacion and Topacio make this all-time Filipino dessert as they also talk about their famous Ube Ice Cream and the story behind their ice cream business.