First Filipino ice cream brand gaining ground in Europe
"The bestseller is still Ube (purple yam), followed by Philippine Mango and classic Rocky Road." Jofelle Tesorio, ABS-CBN News
Jofelle P. Tesorio, ABS-CBN News | Posted at May 08 2019 05:25 PM
 

THE HAGUE, The Netherlands – The first Filipino ice cream in Europe was started in a family kitchen using a portable ice cream maker.
With its distinctively Filipino taste, it became popular in the Netherlands and is already available in Belgium, UK, Denmark, Norway, Finland, and Sweden to cater to Filipinos who have longed for the taste of home. 
For couple Rhea Topacio and Dennis Rogacion, finding the perfect Filipino ice cream blend was not easy. The line of ice cream began through trials and errors with friends as tasters. 
Luneta Ice Cream was launched in 2015, and soon became a household name among the Filipino community in the Netherlands, thanks to its catchy and familiar name and flavors that cater to the Filipino palate.
Luneta Ice Cream's best sellers are ube (purple yam) and Philippine mango. Other flavors include Macapuno (coconut), Kapeng Barako (coffee), Pandan, Rocky Road, Classic Vanilla, Banana, Melon and Lychee, and Pineapple sorbet —flavors that Filipinos grew up with.
"It should be something that reminds every Filipino of what is the Philippines. Pag sinabi mo ang word na iyon, naaalala niya ang Pilipinas. Pag sinabi mo iyong Luneta naaalala mo iyong ice cream. Kahit ano ang nangyayari sa Manila, sa Luneta. Pag Sunday, pupunta kayo ng Luneta. Ganun kami lumaki," said Topacio of the origin of their ice cream.
(When you say that word, you remember the Philippines and when you say Luneta (Park), you think of the dirty ice cream. Whatever happens in Manila, you always come back to Luneta. Every Sunday, you go to Luneta. That's how we grew up.)
Topacio's husband, Dennis, migrated to the Netherlands when he was a teenager to join his father who was working in an airline company. He basically grew up in the Netherlands but had memories of the Luneta Park.
The couple were first introduced to each other online through a common friend in Manila. They started as good friends who gave each other advice. Dennis came to Manila after 16 years of being away to meet Topacio. The rest is history and she came to The Netherlands in 2010 to join him.
Topacio had a flourishing career in Manila as head of marketing of a logistics chain but she was confronted with uncertainties in The Netherlands, especially with limited job opportunities. She decided to take her own chance and build a company to start her small businesses that range from marketing Filipino products and building webpages, to making artisanal chocolates and cupcakes.
"We even went into the Balikbayan box business," said Topacio.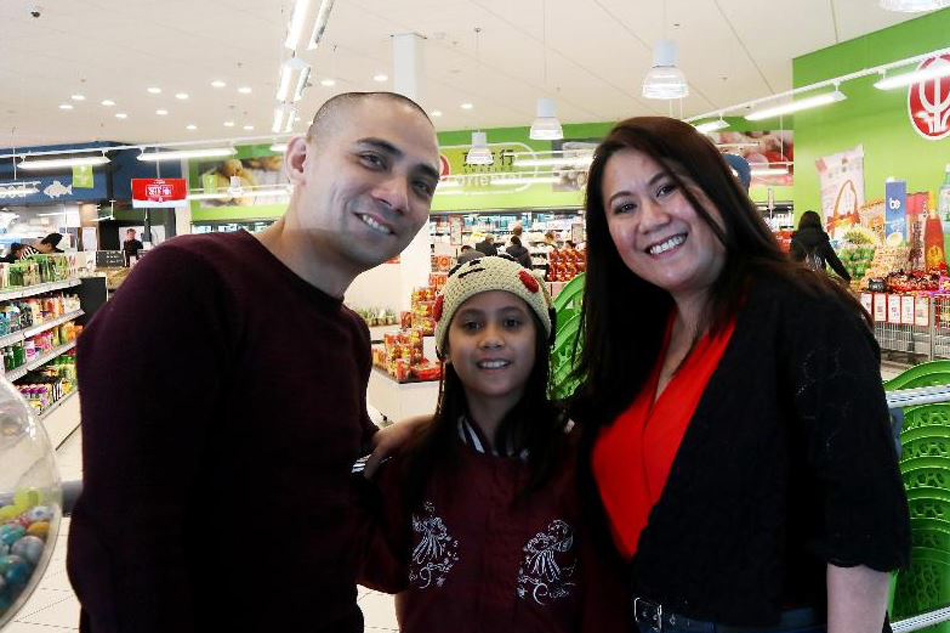 Both didn't have a solid business background but Rogacion was into procurement and knew how to navigate the Dutch system. He underwent training in hotel, restaurant and catering, a requirement to get into the business of selling ice cream, a food product.
They make sure that the Pinoy ice cream is visible in every food festival in The Netherlands to make it more accessible to the public. They also introduced to the Dutch Filipino desserts like halo-halo topped with ice cream.
"We want to promote Filipino cuisine to other nationalities apart from the Filipinos through our product. The Dutch are willing to try new things. This is good for the whole Filipino community because it makes us proud of our heritage," said Rogacion.
They couple still cook the ingredients themselves and personally deliver the ice cream to clients and distributors. The ice cream is still made artisanal-style and in smaller batches per production to keep the quality.
"So community-based kami talaga. So pati sa pagbebenta, sa stores, more with friendships na patuloy na sumusuporta sa amin so iyon ang pinaka-essence ng Luneta. Wala kaming employees. Talagang partnership with different companies," said Rhea.
(From selling, in looking for stores, we are helped by friends who have been supporting us. That's the very essence of Luneta. We don't have employees. It is just partnership with different companies).
This Pinoy ice cream is slowly making its niche in the competitive ice cream market. It is available in the biggest Asian supermarket chain in the Netherlands and different Filipino distributors. After expanding outside The Netherlands, they want to be present in Middle East and to be available in many countries where Filipinos are scattered and to bring it back where it should have started.
"Iyon iyong pinaka-ultimate dream, na ang Luneta maging available sa Pilipinas. So in a couple of years, we are hoping that we will be there."
(That's the ultimate dream, to make Luneta available in the Philippines.)
Credits:
https://news.abs-cbn.com/overseas/05/08/19/first-filipino-ice-cream-brand-gaining-ground-in-europe